Model Turned Agent Wife Claims She Earns him Huge Contracts by 'Knowing All His Dreams'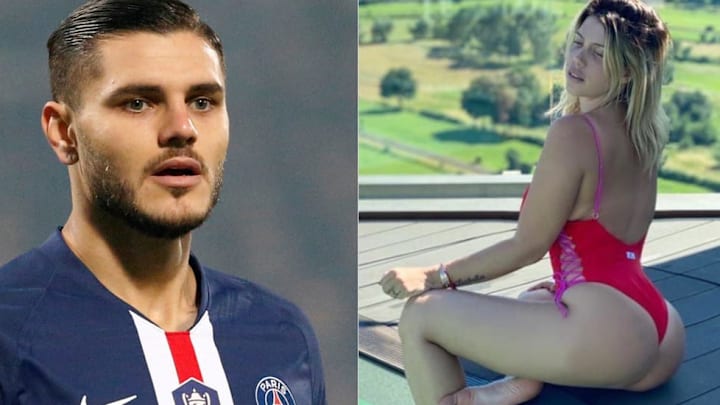 Teamwork makes the dream work.
Wanda Nara, who represents Paris Saint-Germain star Mauro Icardi alongside her roles as a model and television presenter, has described her husband as a feminist, and revealed how she has given him the upper hand in transfer talks.

Nara helped Icardi seal a permanent move from Italian title contenders Inter Milan to the French giants last month, signing for a staggering sum of around $65 million in a switch that is thought to have guaranteed him well over $6 million a year.

Nara, who acrimoniously divorced Icardi's former team-mate Maxi Lopez before marrying him in 2014, represented him in negotiations with PSG's vastly wealthy owners, Qatar Sports Investments, who first moved for her husband on loan last year.

Apparently she knows what he wants, which helps her in negotiations:
Via Gente:
"Every time I went to negotiate with managers, I did it knowing what Mauro wants and what clubs he likes and which ones he doesn't," the former showgirl, who had three sons with Lopez during a marriage lasting more than five years, told Gente. "I know all his dreams and where he wants to go. This is my advantage. "There are things that I don't even ask Mauro about because I know very well what his answer will be. We have a good tandem: he fulfills his role and I fulfill mine."
Icardi had previously publicly thanked the woman who was seen by many as the key influence behind his decisions when he signed a lucrative new deal worth more than $5 million a year at Inter in 2016.
You can check out more Hot Shots of his Superagent wife right here----->
Got a story or tip for us? Email Sports Gossip editors at tips@sportsgossip.com
Want More From Sports Gossip?
For all the latest breaking Sports Gossip, be sure to follow SportsGossip.com on Facebook, Instagram, and Twitter.