Olivia Culpo Posts In Bed with Christian McCaffrey and Dog Oliver Sprinkles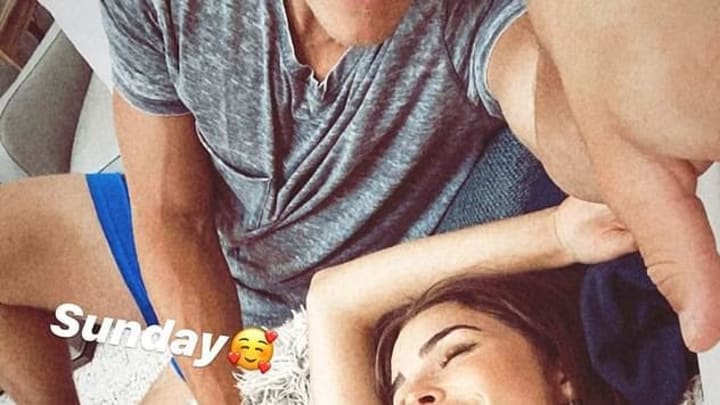 She recently became a dog mom, and now she's introduced the adorable poodle mix pup to his 'dad'.

Olivia Culpo posted to her Instagram from bed with her boyfriend, NFL star Christian McCaffrey, and their adorable dog Oliver Sprinkles on Sunday.

The former Miss USA, 28, looked stunning as she lounged in a white nightgown, which featured a plunging scalloped neckline that displayed the brunette beauty's delicate collarbone and chest.
Also on Olivia's Instagram feed, from Friday, was 'Oliver's redeye diary,' a series of pictures showing her and the puppy taking a flight to go see McCaffrey in Charlotte, North Carolina.

The photo gallery-story showed the model and influencer all dressed up and ready to travel on Wednesday, with Oliver in his own personal Louis Vuitton puppy carrier.
Finally the sweet pup is seen in Christian's arms as he drives them away from the airport on the other end of their trip
McCaffrey is living the ultimate life.
Got a story or tip for us? Email Sports Gossip editors at tips@sportsgossip.com
Want More From Sports Gossip?
For all the latest breaking Sports Gossip, be sure to follow SportsGossip.com on Facebook, Instagram, and Twitter.