Paige Spiranac Shares Why She Goes Commando on the Golf Course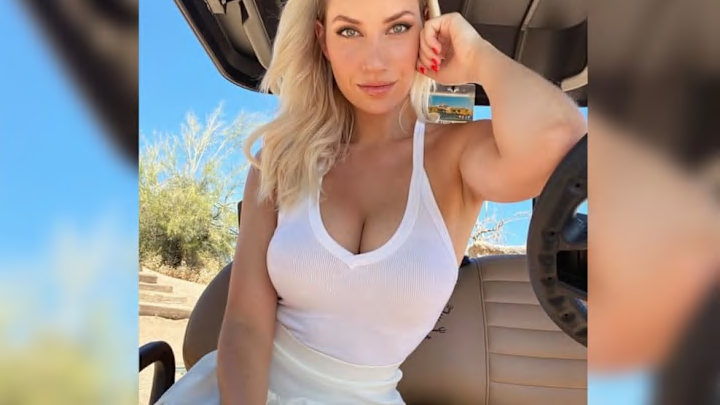 During Monday's episode of her "Playing A Round" podcast, the golfer-turned-influencer was asked by a fan about what kind of underwear she prefers when playing.
RELATED: Golf Star Bella Angel Thrills Fans With Return to the Course
Spiranac has long been candid with her Instagram followers and podcast listeners, dishing her biggest turn-ons and past dating fumbles.
"I normally don't wear underwear but it's because I'm wearing spanky shorts and it just is too many layers if you have everything on, so it's usually built-in shorts for my skirts or I'll just wear spankies but no underwear," Spiranac said.
Additionally, the 27-year-old has kept fans up to date on her latest adventures, including a return to the golf course on Monday.
Sharing is caring.
Check out more of Paige's hot shots right here-------->
Got a story or tip for us? Email Sports Gossip editors at tips@sportsgossip.com
Want More From Sports Gossip?
For all the latest breaking Sports Gossip, be sure to follow SportsGossip.com on Facebook, Instagram, and Twitter.