Rivera: Team Needs Change; Name to Take Longer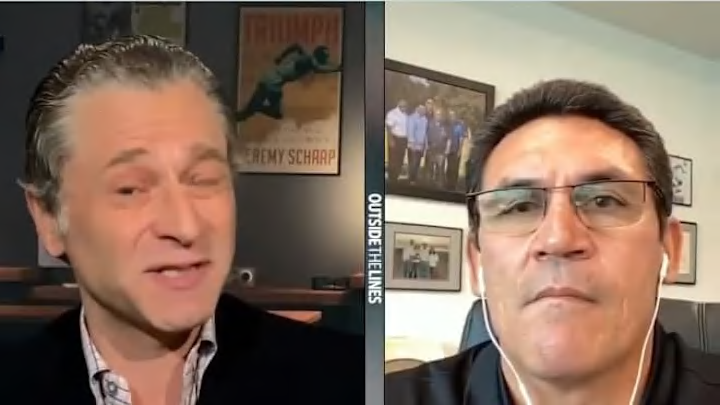 Washington coach Ron Rivera understands the monumental task he faces in trying to change the culture of a franchise many have considered toxic. When Rivera was hired in January, he already knew the culture needed to change. But last week, the Washington Post detailed sexual harassment charges by five former employees, hammering home the need for change.
"There's a lot of things we've gotta change and correct so we can go forward," Rivera told ESPN's Jeremy Schaap on Outside the Lines. "We're trying to create an inclusive culture, a culture where people buy in and support us, help us, we support them, we help them. We want to change it to the point where people are proud of who we are as we go forward as an organization."
Part of that change, of course, includes finding a new name. The franchise announced Thursday that it will temporarily be known as the Washington Football Team. Chief marketing officer Terry Bateman told ESPN on Thursday that the process could take 12 to 18 months.
However, that doesn't mean a new name will take that long.
"We'll probably have the name a lot sooner than I think we expected," Rivera said, "but we just want everybody to know, this is going to take a little bit more than we had anticipated originally."
I wonder if Ron is questioning his decision to coach The Washington Football Team.
Got a story or tip for us? Email Sports Gossip editors at tips@sportsgossip.com
Want More From Sports Gossip?
For all the latest breaking Sports Gossip, be sure to follow SportsGossip.com on Facebook, Instagram, and Twitter.