Rockies Replace Ian Desmond With Matt Kemp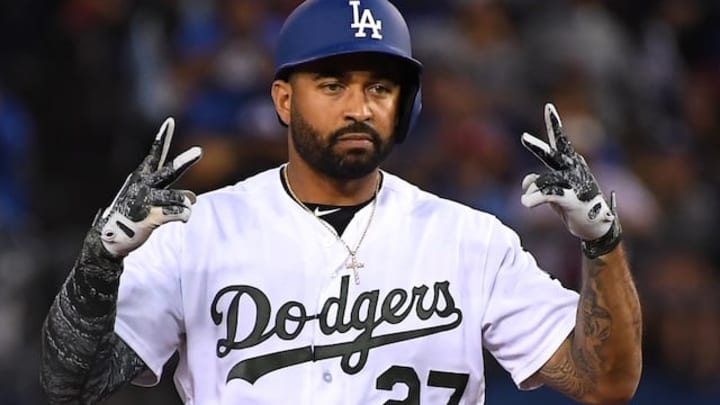 After veteran Ian Desmond announced that he would not be participating in the shortened MLB season, the Rockies signed 35-year old Matt Kemp.
The former All-Star agreed to a minor league contract with Colorado to replace Desmond on the roster. He has much bigger shoes to fill on the field.
RELATED: Brewers Fan Shoots Her Shot with Christian Yelich by Holding a Sign Telling Him to Check His DMs
Who knows maybe Kemp get hot for a month or so and put a few balls into the thin air in Colorado. There's nothing to lose by signing him.
Want More From Sports Gossip?
For all the latest breaking Sports Gossip, be sure to follow SportsGossip.com on Facebook, Instagram, and Twitter.