Rudy Gobert Details Lasting Effects of Covid-19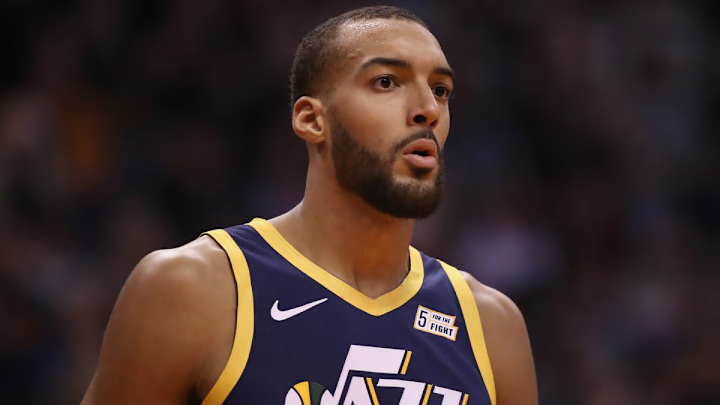 Rudy Gobert is ready to go as the NBA Season will resume soon. But how is he feeling now, after contracting Coronavirus?
RELATED: 16 Players Out of 302 Tested Positive for Coronavirus
Apparently there are some lasting side effects.
Besides, he still hasn't recovered all of his sensory faculties. "The taste has returned, but the smell is still not 100%. I can smell the smells, but not from afar. I spoke to specialists, who told me that it could take up to a year," he reveals in a column in L'Equipe.
Gobert became the face of the pandemic as he was the first player to contract the infection:
"The NBA was waiting for a first case to stop the championship, it fell on me!" he told Fabrice Auclert of Basket USA. "I became the image of the coronavirus for the Americans, the domino that triggered the end of the season, but it was not me who brought the virus to the United States."
Hopefully he regains his smell from a distance, which at times I suppose might be a good thing.
Got a story or tip for us? Email Sports Gossip editors at tips@sportsgossip.com
Want More From Sports Gossip?
For all the latest breaking Sports Gossip, be sure to follow SportsGossip.com on Facebook, Instagram, and Twitter.