Saints DB Chauncey Gardner Johnson Being Accused of Gun Violence From His Ex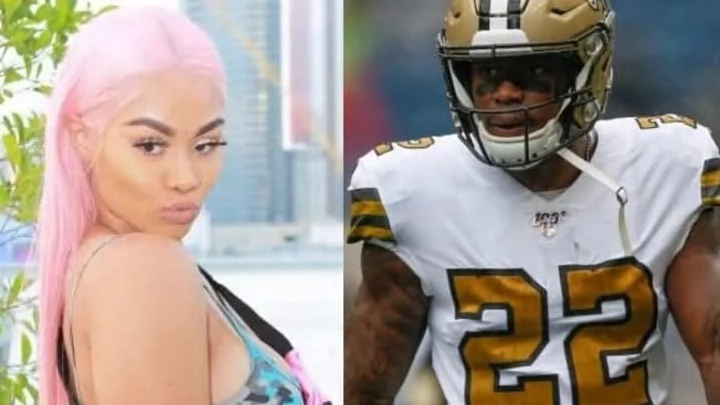 Looks as if IG model Summer Bunni is back at it again.
She's been starting a lot of drama online with Saints player Chauncey Gardner Johnson as of late. Summer recently tagged the New Orleans Saints on an IG story, claiming she was in danger due to her and Gardner Johnson having a falling out.
RELATED: Saints DB Chauncey Gardner Johnson Accused of Stealing a Watch From Sunni the Jeweler
Check out the screenshot below:
Gardner Johnson's mom got involved, because we all know she doesn't play about her son.
She later said they were all good, she just needed some Di**
Gardner-Johnson needs to eliminate any unnecessary drama from his life. Summer Bunni seems like she's all over the place.
RELATED: Tony Pollard's Ex Summer Bunni Allegedly Got an Abortion Then Moved On to Chauncey Gardner Johnson
And eventually Johnson will be in big trouble if her allegations are true.
Got a story or tip for us? Email Sports Gossip editors at tips@sportsgossip.com
Want More From Sports Gossip?
For all the latest breaking Sports Gossip, be sure to follow SportsGossip.com on Facebook, Instagram, and Twitter.