Scottie Pippen Downplays Michael Jordan Rift After 'Last Dance'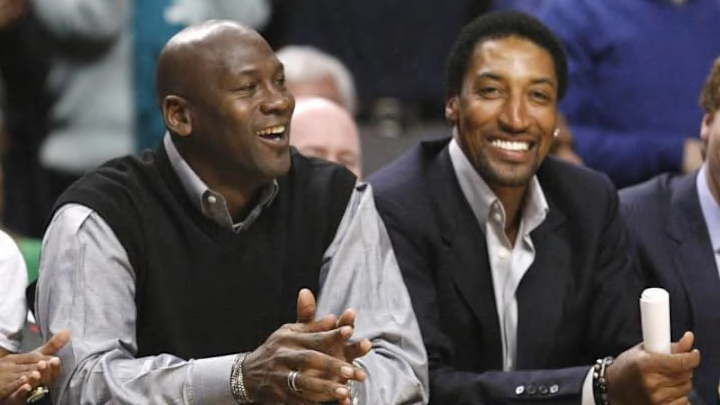 Scottie Pippen doesn't bear any grudges against Michael Jordan amid rumors of a rift between the two stemming from The Last Dance.
Per the Associated Press, Pippen has talked with Jordan since the documentary aired in April and May.
"Why would I be offended by anything that happened 30 years ago. ... It didn't bother me at all. It was an opportunity for our younger generation that hadn't seen or knew anything about basketball in the '90s," he said.
Jordan often praised Pippen's contributions to the Chicago Bulls' success throughout the documentary.
"Whenever they speak Michael Jordan, they should speak Scottie Pippen," Jordan said in the first episode.
There were moments when Jordan was critical of some things Pippen did, most notably for delaying ankle surgery in 1997 until the start of the season in October rather than having it in the offseason.
"Scottie was wrong in that scenario," Jordan said. "He could've got his surgery done as soon as the season was over and be ready for the season. What Scottie was trying to do was trying to force management to change his contract, and Jerry [Krause, the general manager] wasn't gonna do that."
Amid Jordan's criticisms on the series, ESPN 1000's David Kaplan reported (h/t NBC Sports' Dan Feldman) that Pippen was "so angry at Michael" and was "furious that he participated (in the documentary) and did not realize what he was getting himself into."

Even though Jordan and Pippen may not have always seen eye-to-eye on things, their success together can't be denied. The pair won six NBA championships in 10 seasons as teammates with the Bulls.