Shaun White Bleaches his Signature 'Flying Red Tomato' Hair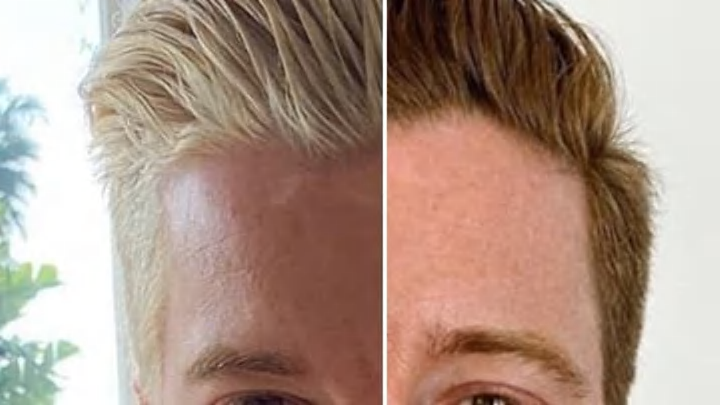 Three-time Olympic gold medalist Shaun White announced Friday that he bleached his signature ginger hair and shaved his goatee at his $3.75M Hollywood Hills home on Thursday.
The San Diego-born 33-year-old - who boasts 5.2M social media followers, called his quarantine makeover: 'Shaun le blanc.'
RELATED: Shaun White and Nina Dobrev are Instagram Official
It's quite a dramatic change for Shaun, who used to be known as 'The Flying Red Tomato' due to his long naturally red locks.
And the big reveal below:
The woman behind the bottle blond was most likely White's new girlfriend Nina Dobrev, who gave him his first quarantine-cut two weeks earlier.
Shaun was the first athlete to compete and medal in both the summer and winter X Games for his snowboarding and skateboarding skills in 2003.
His signature hair is definitely his trademark. Let's see how long this blond thing lasts.
Got a story or tip for us? Email Sports Gossip editors at tips@sportsgossip.com
Want More From Sports Gossip?
For all the latest breaking Sports Gossip, be sure to follow SportsGossip.com on Facebook, Instagram, and Twitter.