Soccer Players Casey Short and Julie Ertz Shared an Emotional Moment During the National Anthem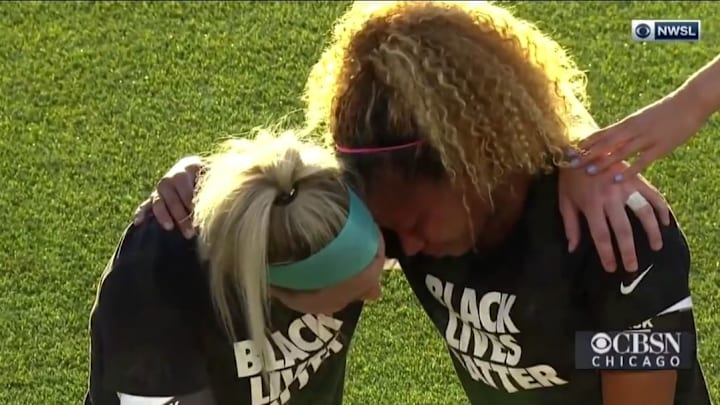 Chicago Red Stars teammates Casey Short and Julie Ertz shared an emotional moment prior to Saturday's soccer game against the Washington Spirit. Players from both sides kneeled for the National Anthem.
Nobody had the moment Short and Ertz shared. The two women were clearly moved by what the protests represent.
RELATED: Meet AZ Cardinals Receiver Christian Kirk's Girlfriend Ozzy Ozkan
There's a lot going on in this moment. Ultimately it will result in a positive outcome. That's the hope anyway.
Want More From Sports Gossip?
For all the latest breaking Sports Gossip, be sure to follow SportsGossip.com on Facebook, Instagram, and Twitter.