Solskjaer safe for now at Manchester United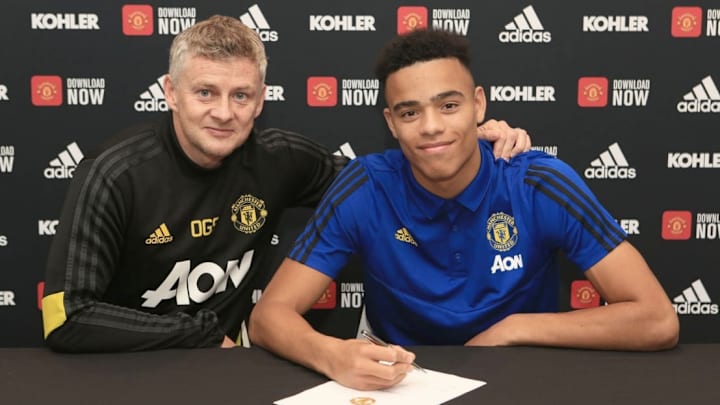 Ole Gunnar Solskjaer looks safe to be the Manchester United manager for another soccer season. The former Norwegian player managed to guide the team to a Champions League place in a thrilling 0-2 away win against Leicester City in the last game of the Premier League season.
It's a startling return to form for the club who looked out of sorts for much of their 2019/20 campaign. Things reached a peak in January when Manchester United lost a home game 2-0 to Premier League minnows Burnley. This saw Solskjaer being jeered and booed by the United fans, and it looked like the team would soon be on the hunt for yet another manager.
But Solskjaer managed to make some shrewd signings such as the incredible Bruno Fernandes, and United enjoyed a staggering return to form in the restart after the lockdown. This saw Manchester United rapidly climbing up to a final position of third place in the Premier League table. So is Solskjaer safe in his role as the Manchester United head coach, or is his position still under threat?
For a club of Manchester United's stature, a season without silverware simply isn't good enough. But United have repeatedly been disappointing ever since Sir Alex Ferguson left Old Trafford. Even heavyweight managers like Jose Mourinho couldn't turn around a team who remained sluggish and lacklustre.
As a result, it was no major surprise to find that even Solskjaer himself knew just how perilous his position was after United slumped down to 10th position after an embarrassing 0-1 away defeat to Bournemouth in November 2019. 
Even as late as March 2020 Solskjaer was saying that Wayne Rooney could be a future Manchester United manager. Rooney was one of United's most outstanding players of recent times, and the fan favourite would be sure to bring belief back to Old Trafford.
However, Rooney has spent the past eight months as player-coach at Derby County, and not even his influence could guide the Championship team to a play-off place. Rooney has had a pretty interesting time since leaving Manchester United in 2017.
A brief tenure back a Everton was followed by a couple of years in the MLS with DC United, and the star even found time to co-own several racehorses. But don't expect to see any of Rooney's racehorses in the odds at bookmakers featured at www.horsebetting.com/us anytime soon, as the star is determined to make a his presence felt in English soccer.
Depending in Rooney's success at Derby County, it should be just a matter of when the star will make a return to Old Trafford. At the moment, Solskjaer has managed to keep the board happy. Plus it must be noted that the United team is looking much more harmonious than it has done in previous seasons.
Even the famously errant Paul Pobga seems to be playing with a smile on his face, and the dynamic forwards of Marcus Rashford and Anthony Martial have been given the impetus to perform better with Mason Greenwood now in the ranks. 
The big question remains about what Solskjaer will get chance to do in the transfer market this summer. Previously we've seen United leaving things until too late, but recent signings such as Bruno Fernandes suggests that there's a real effort being made to freshen up the squad.
In particular there have been repeated calls that United need another forward to bolster their attacking strength. Big name deals like Jadon Sancho, Jack Grealish and Wilfried Zaha have been linked with a move to Old Trafford, and it's clear that Solskjaer will need just one more major signing like Fernandes to keep his job safe.