Stephen A Goes On A Rant: 'Horny Players' Leaving The Bubble For 'Recreational Activities'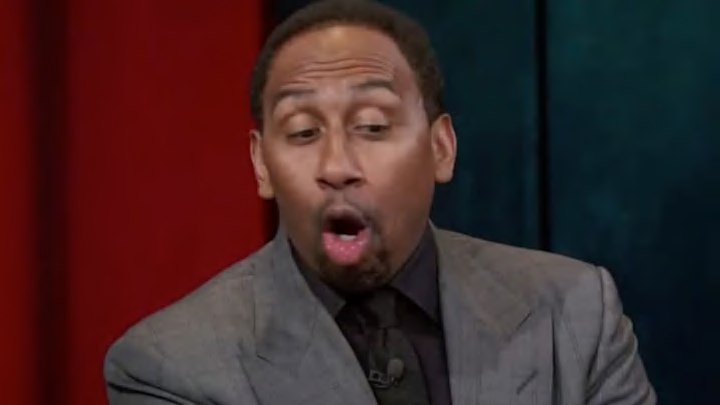 Stephen A. Smith was probably in his mother's womb ranting up a storm. The guy knows how to rant like no other.
RELATED: Kelly Oubre Posts New Girlfriend and Gets Slammed in the Comment Section
The ESPN's top paid employee argued on Tuesday's "First Take" that NBA players might not be able to last three weeks, let alone three months, without some "recreational activities."
That includes getting some nookie.
"Do we really think the 'recreational activities' that these guys are accustomed to are going to be compromised for three months? I mean, somebody's gotta say it," said Smith. "You really, really think somebody's gonna be without their wives or their woman? The guys that are married without their wives, the guys that ain't married without their woman. You really, really think they're honoring a bubble for three months?"
You know there's inevitably going to be some drama coming out of the bubble.
It will definitely be interesting to see what kind of trouble NBA guys are going to get themselves into.
Got a story or tip for us? Email Sports Gossip editors at tips@sportsgossip.com
Want More From Sports Gossip?
For all the latest breaking Sports Gossip, be sure to follow SportsGossip.com on Facebook, Instagram, and Twitter.