Tom Brady Said "Football is Fun Again" After Bucs Traded for Gronk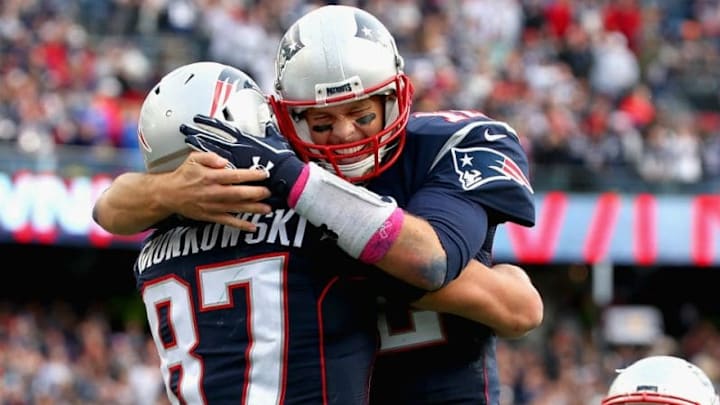 Tom Brady has been his normal hardworking self since he signed with the Buccaneers. He's been in Tampa working out with his new teammates and preparing for the new season as he would if he was still in New England.
But something is different. Brady's been doing a lot more interviews since his departure from the Northeast. He's also seems to be having more fun.
Brady's personal throwing coach, Tom House, backed up the more fun part. He sat down with GQ Sports and revealed a text exchange he had with the Bucs quarterback after they traded for Rob Gronkowski.
Via GQ Sports:
"I think the most fun texts we've had is when Gronk signed. Tom texted me and said, 'Football's fun again.'"
Let's hope we have football this season. A reinvigorated Brady with his pal Gronk is going to be fun to watch.
Want More From Sports Gossip?
For all the latest breaking Sports Gossip, be sure to follow SportsGossip.com on Facebook, Instagram, and Twitter.