Two Kansas State Football Players Test Positive for COVID-19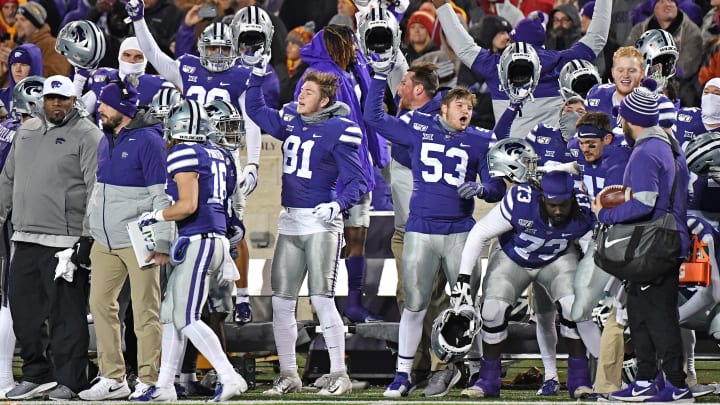 Last week Kansas State reported that they had no football players test positive for COVID-19. That has since changed after two players who reported late tested positive.
To complicate things the two players worked out with other Kansas State players at an off-campus workout. Ten players are now reportedly quarantined as a result.
RELATED: CSU Player Held at Gunpoint in Mistaken Identity
Via GoPowercat:
Sources are now confirming that the players with the positive tests had off-campus contact with teammates who may have been infected. K-State's policy is if this occurs, those in that exposed group would be asked to adhere to "contact-traced" quarantine for up to 14 days. During the period, the players in the quarantined group could only have contact with others in the group. GoPowercat contacted Kansas State athletics seeking a comment or clarification of facts prior to initial publication. None was offered. At no time has GoPowercat reported that the entire K-State team was exposed or is infected. GoPowercat has learned the identity of 10 players who are in the quarantined group but does not know the identity of the COVID-positive players. GPC will not share the names of the players in the quarantined group, or those who are now testing positive.
More of this is going to happen. The best way to make sure there's a season is to get these incidents out of the way prior to the season.
Want More From Sports Gossip?
For all the latest breaking Sports Gossip, be sure to follow SportsGossip.com on Facebook, Instagram, and Twitter.