Fighter Dillon Danis Blames Weight Gain on Model Girlfriend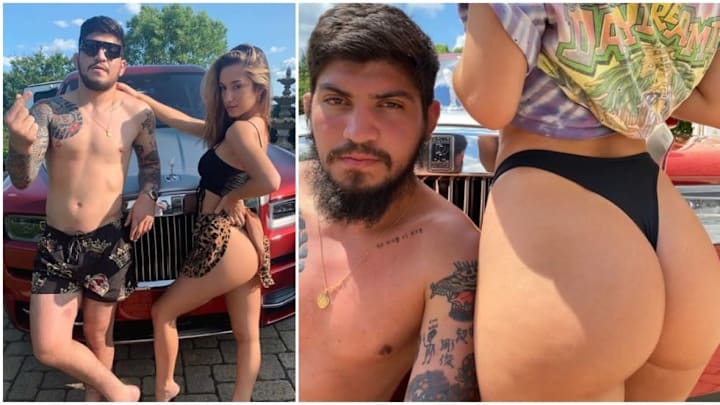 A month after filming himself rubbing oil into his model girlfriend's behind before slapping it on a sun lounger, Conor McGregor accomplice Dillon Danis has claimed that his weight increase is down to his taste for her butt.
World-class grappler and long-term McGregor teammate Danis sat next to the backside of girlfriend Savannah Montano, an Instagram model and YouTuber who regularly posts similar scantily-clad shots to her social media following of more than 1.8 million.

Montano, who Danis has called the "baddest b*tch on the planet," also posted the saucy photo on her platform.



"People ask why I gained some weight during quarantine," quipped 26-year-old Danis. "It's because I eat a** for breakfast, lunch and dinner."
That's one way to get some attention.
It worked.
Got a story or tip for us? Email Sports Gossip editors at tips@sportsgossip.com
Want More From Sports Gossip?
For all the latest breaking Sports Gossip, be sure to follow SportsGossip.com on Facebook, Instagram, and Twitter.