UFC Lists Paige VanZant as Lightweight on Official Site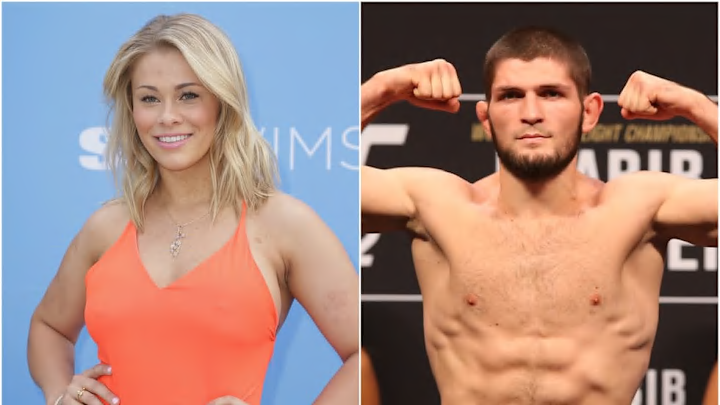 A fighter's weight can be the most tricky part of their fight career, with endless dieting and cutting. But for Paige VanZant it became a problem when the UFC listed her as a 155 lbs lightweight, the division ruled by Khabib.
That's exactly what happened with Paige VanZant, the 8-4 UFC fighter, when the promotion listed her weight as 155lbs on its official site, putting her in the lightweight division whose champion is Russian Khabib Nurmagomedov.

RELATED: Olympic Boxer Ingested Banned Substance During Unprotected Sex
Having been sent a screenshot by a fan, VanZant, known as 'America's Sweetheart', posted a distressed story on Instagram showing her fighter profile on the UFC.com official site, pointing out the mistakes made by the world's biggest MMA promotion, including listing her as part of 'Team Alpha Male', whom she left some time ago.
"I was like 'that's not possible. I thought they edited the picture to get a response from me," VanZant says. "I'm not at Team Alpha Male anymore, which is fine you know teams change," she continued, checking off her height, age and reach were all correct, before breaking into giggles at her weight being listed at a whopping 155 lbs.
Not only is the wrong weight listed on her fighter profile, but it turns out it also features on a page listing her matchup with Amanda Ribas, whom she is set to face on July 11th. "I'm so confused," the 26-year-old jokes. 
No harm no foul.
Check out more of Paige's Hot shots right here---------->
Got a story or tip for us? Email Sports Gossip editors at tips@sportsgossip.com
Want More From Sports Gossip?
For all the latest breaking Sports Gossip, be sure to follow SportsGossip.com on Facebook, Instagram, and Twitter.