UFC's Darren Till Creates Website Just to Troll Rival Mike Perry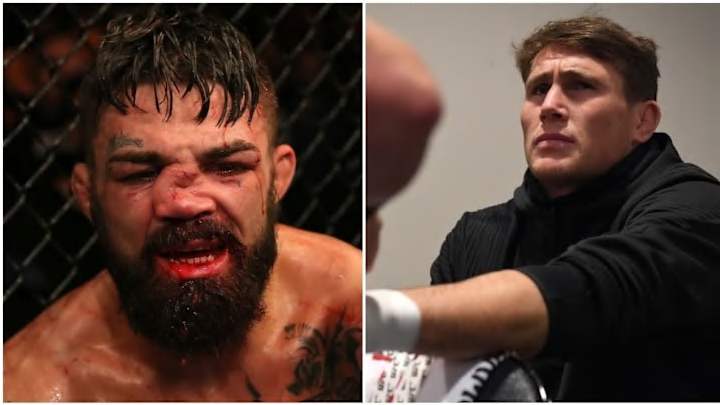 Talk about next level trolling.
UFC middleweight contender Darren Till has taken his online war of words with rival fighter Mike Perry to a new level as he builds a website aimed solely at poking fun at the American brawler.
Till has long held an interesting persona online, with his Instagram account regularly trolling his UFC foes - with Perry a constant target since the two had a confrontation outside the octagon immediately following Till's victory against Donald Cerrone in Poland in 2017.
RELATED: Man Claiming To Be a UFC Fighter Shoots 8 People Outside BarMike Tyson and Conor McGregor are among the 
Since then, the two fighters appeared to cool their animosity towards one another but any ceasefire has well and truly ended after Till released a brand-new website www.mikeperryisabum.com.
The site features several images of Perry coming off second best in fights. One image shows 'Platinum' with a badly broken nose suffered in a fight against Vincente Luque, while another shows him being submitted via armbar by common opponent Cerrone.
In addition to the website, Till appears to have also created several Instagram accounts whose entire purpose appears to be to mock Perry. He has since blocked the accounts.
Perry has yet to respond to Till's latest but he is due to return to the Octagon on June 27 against Mickey Gall, and you can be sure that the topic will be raised by the media during Fight Week. 
Got a story or tip for us? Email Sports Gossip editors at tips@sportsgossip.com
Want More From Sports Gossip?
For all the latest breaking Sports Gossip, be sure to follow SportsGossip.com on Facebook, Instagram, and Twitter.