Video: UFC's Perry Hits Man, Uses Racial Slurs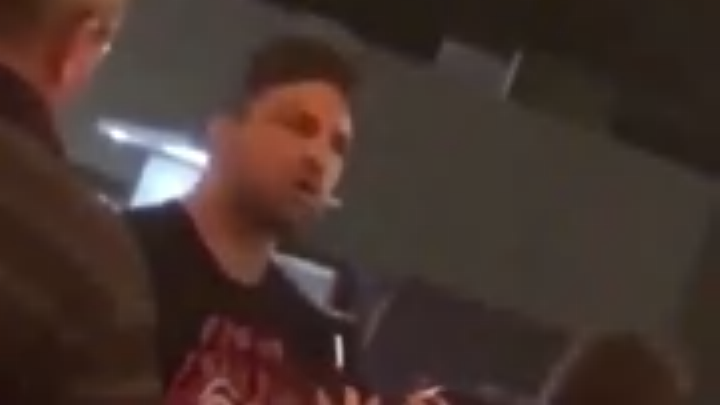 UFC fighter Mike Perry was caught on video Tuesday night punching a man at a Texas bar and using racial slurs in the video that surfaced on social media.
RELATED: Jorge Masvidal Signs New Contract Ahead of UFC 251
Perry, a welterweight, appeared to strike an older man during a dispute that included at least one employee of the establishment asking Perry to leave. In the video, which was posted Wednesday night, Perry argued that another patron of the restaurant -- not the man he seemed to hit -- had touched him.

RELATED: Who are the Best Paid Fighters in the MMA?
In the aftermath of the skirmish, Perry could be heard shouting several racial slurs.

Perry, who is white, has been known to use the N-word, but the UFC has never announced discipline for Perry's language.

Perry tweeted Wednesday night, "No comment," after the video made the rounds on social media. His management team, when reached by ESPN, said "currently no comment" on the matter.
Perry, 28, has been open in the past about spending six months in a Florida jail for a probation violation. He was on probation on a burglary charge in 2014 when he violated the probation with a battery arrest, according to court records. Perry also pleaded no contest to a battery charge in 2013 in Florida, per court records.
Got a story or tip for us? Email Sports Gossip editors at tips@sportsgossip.com
Want More From Sports Gossip?
For all the latest breaking Sports Gossip, be sure to follow SportsGossip.com on Facebook, Instagram, and Twitter.