Wake Forest Head Coach Plans To Isolate From Wife For Entire Season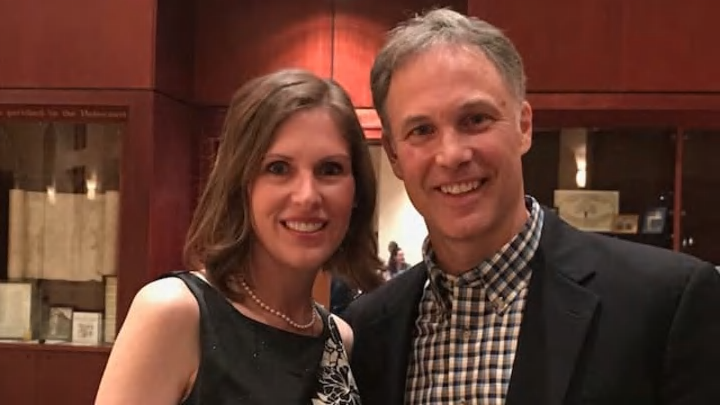 Wake Forest coach Dave Clawson said he'll be isolating from his wife, Catherine, a cancer survivor, once football camp opens for the team on July 12, and doesn't expect to return home until the season concludes.

Clawson said doctors told Catherine that, due to a reduced white blood cell count, she is at a higher risk for complications should she contract COVID-19. Catherine Clawson underwent chemotherapy and radiation treatments for breast cancer in 2017.
RELATED: Watch Mike Leach Snap Lane Kiffin's Mask During a Press Conference to Change Mississippi's State Flag
Clawson said Catherine is now cancer-free and in good health, but the two decided the only safe response would be to remain separated once coaches resume face-to-face interactions with players.
"When I'm working on a daily basis, coaching 110 to 120 players and having a staff of 50, I don't know how I could go home at night and honestly tell my wife I couldn't have come in contact with [the coronavirus]," Clawson said. "I love coaching, but I love my wife more. There's no way I'm going to do anything that would put her at risk."
Clawson said the decision to isolate from his wife was difficult, but the conversations surrounding the virus and recent protests against social injustice have underscored a need for coaches to adjust and evolve.
He must take home a nice chunk of change. Or else clearly it wouldn't be worth it.
Got a story or tip for us? Email Sports Gossip editors at tips@sportsgossip.com
Want More From Sports Gossip?
For all the latest breaking Sports Gossip, be sure to follow SportsGossip.com on Facebook, Instagram, and Twitter.