Watch Mike Leach Snap Lane Kiffin's Mask During a Press Conference to Change Mississippi's State Flag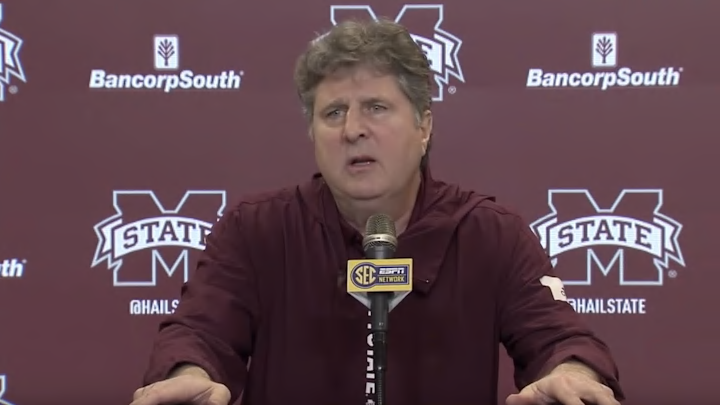 Mississippi State head coach Mike Leach and Ole Miss head coach Lane Kiffin were part of a group that traveled to Jackson, Mississippi on Thursday to lobby the state to change their state flag, which includes a smaller version of the confederate flag.
SEC football coaches ran into each other while they were waiting for a press conference on the subject to begin. While exchanging pleasantries, Leach reached out and pulled on Kiffin's mask.
It's a great video. Leach, who is wearing his mask upside down and only over his mouth just can't help but mess with Kiffin. Just a little extra motivation when the Egg Bowl rolls around this year.
Want More From Sports Gossip?
For all the latest breaking Sports Gossip, be sure to follow SportsGossip.com on Facebook, Instagram, and Twitter.