Who are the Best Paid Fighters in the MMA?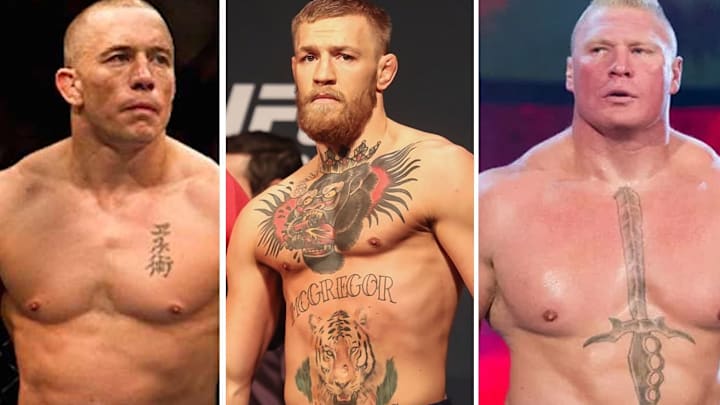 During their professional careers many sports stars today earn a lot more than generations past, reaping the rewards of heavily sponsored and televised industries. But with all that money flying around, who would you say earns the most for their effort?
The guys at CashLady have been doing some investigating and after looking more closely at the earnings of the 100 richest sports starts of all-time, they discovered that on a per-professional- minute basis, MMA fighters were one of the best rewarded.
The best paid MMA fighters
Sportspeople who literally put their neck on the line every time they perform deserve to be rewarded for the entertainment they offer, and that is certainly the case in the world of MMA.
There is, of course, one name we'd all expect to be close to, or at the top of, the list and no matter which way you chop up the data, Conor McGregor's presence in the list is unmissable as the man himself.
Based on earnings per-professional-minute he was rewarded with over $423k for every second he was in the octagon, putting him in first place. McGregor also sits in first or second based on pay per:
 Rounds completed

 Minutes played

 Career length
UFC heavyweight champion Brock Lesnar hasn't done too badly for himself by taking home $350k per-professional-minute, although the gap of $73k between the two fighters is pretty sizeable.
Even though he was in a smaller weight class, it proves McGregor's showmanship went a long way to increasing his pay packet. His career earnings skyrocketed to a mighty $110m by the end of his career, which is almost four times as big as Lesnar's ($28m).
Chuck Lidell sits in third place with per-professional-minute earnings almost half that of Lesnar, his figure standing at $181k. Which all things considered is still not a figure to be sneezed at.
The McGregor effect
Half of the top 20 best paid sportspeople based on pay per-professional-minute come from the MMA field. It shows that while McGregor was paid well for raising the profile of the sport, many others have also benefited as a result.
Even the lowest earning MMA fighter in the list, Anderson Silva, secured a healthy $38,297 per- professional minute.
If you were to compare that figure to some of the most famous athletes from US sports such as American Football, baseball, NHL and basketball, Silva would earned more each minute than the likes of:
 Michael Jordan: $34,612

 Tom Brady: $10,526

 Kobe Bryant: $9,286

 Wayne Gretzky: $2,241
 Alex Rodriguez: $698
MMA leads the way
In total there are 10 MMA stars featured in the table, with their combined career earnings standing at just under $38m (bearing in mind that McGregor accounts for 36% of this figure).
On a per-professional-minute basis their average earnings come to an impressive $92k.
That also takes into account the earnings of:
 George St Pierre: $76,923

 Fedor Emelianenko: $54,545

 Randy Couture: $51,515

 BJ Penn: $48,888

 Tito Ortiz: $41,095

 Wanderlei Silva: $39,560
MMA is a tough sport that provides fans around the world with endless entertainment. All of these athletes and hundreds of others deserve the big money they earn for the huge risks they take. And if anyone says they don't get the money they deserve, you now have the facts to back up your side of the argument!