Zero Teams Have Reportedly Reached Out to Colin Kaepernick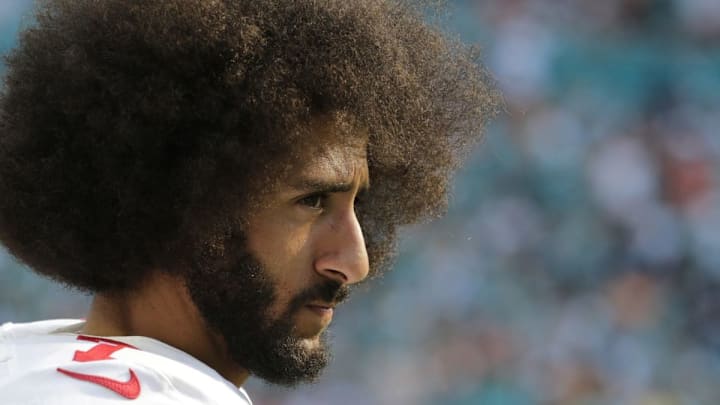 So much for all the momentum Colin Kaepernick had on his side.
RELATED: Mike Vrabel Says Bill Belichick 'Lost His Mind' After He Pulled Off Loophole Play Against Him
Reports suggested that there has been significant recent interest in free agent signal-caller Colin Kaepernick, but according to the latest report, it's been crickets on Colin's end.
Earlier this week, Mike Silver of NFL Network said that multiple teams have interest in quarterback Colin Kaepernick. That may be the case; however, no one has reached out to Kaepernick's camp to gather information or to do anything to suggest that interest exists. It's possible teams are interested. It's possible they're waiting until training camp approaches before making a move. It's possible. It's also possible that if there's interest it ultimately won't be acted upon, if by late July the effort to agitate for Kaepernick's return to the NFL has subsided
Kaepernick has not played in an NFL game since 2016, so any team that does have interesg in him would obviously view him as a backup.
If Colin doesn't get signed before this season, I doubt he ever will.
Got a story or tip for us? Email Sports Gossip editors at tips@sportsgossip.com
Want More From Sports Gossip?
For all the latest breaking Sports Gossip, be sure to follow SportsGossip.com on Facebook, Instagram, and Twitter.