Zion Re Enters NBA bubble, Will Begin Quarantine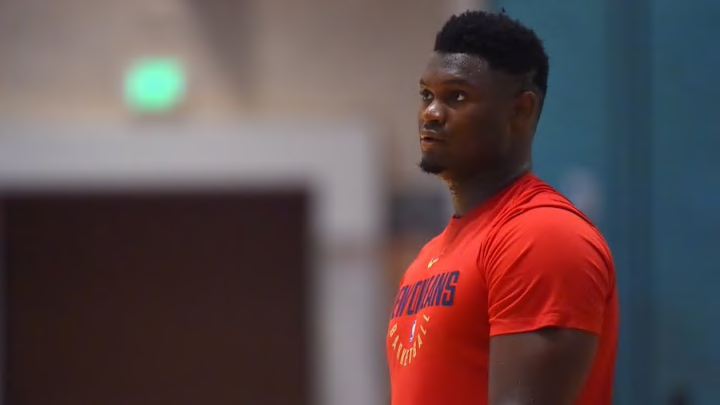 New Orleans Pelicans rookie forward Zion Williamson returned to the NBA campus on Friday night, the team said in a statement.
Williamson, who initially left the bubble in Orlando, Florida, on July 16 to tend to a family medical emergency, now enters the NBA quarantine period before he can rejoin the team.
"My family and I appreciate the love and respect that everyone showed us while we dealt with a private family matter," Williamson said in a statement released by the team. "I'm excited to rejoin my team in Orlando and look forward to getting back on the court with my teammates after quarantine."
Since Williamson was being tested for COVID-19 while he was away, and testing negative, his quarantine period should be only four days; however, the NBA has not made an official announcement on that end.
From the NBA protocol on exit and reentry: "... if a player leaves for an extended absence but undergoes a daily PCR test and returns a negative test result for at least the seven days preceding his return to campus, then the player's quarantine on the campus will be four days (subject to extension by a consulting infectious disease physician designated by the NBA for the case)."
If Williamson has to quarantine for only four days, he would be available to play when the Pelicans open up seeding games on Thursday against the Utah Jazz.
Got a story or tip for us? Email Sports Gossip editors at tips@sportsgossip.com
Want More From Sports Gossip?
For all the latest breaking Sports Gossip, be sure to follow SportsGossip.com on Facebook, Instagram, and Twitter.