Aaron Judge and His Teammates Had Girls at Their Table All Night at Lavo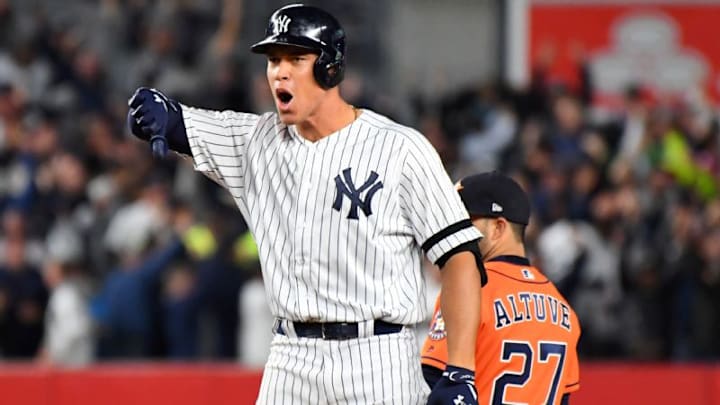 We posted a video on Monday that showed Aaron Judge, Tyler Wade, Clint Frazier and Giancarlo Stanton out at Lavo on Sunday night.  After the post went up, the tips started to come in.
According to several tipsters, Judge and his Yankees teammates had girls at their table all night.  There was no sign of Judge's girlfriend, Samantha Bracksieck.
Don't know if Aaron Judge still has a girlfriend but my friend knows a girl who was posting from Lavo all night last night and their table was right by his and him Tyler Wade and Clint Frazier had girls at their table the entire night. She said he was acting single the whole night.
The tipsters sent a video and screenshots that show Judge on the dance floor next to a young lady.
Maybe some of the off the field success will start to translate to some on the field success.
For all the latest breaking Sports Gossip, be sure to follow SportsGossip.com on Facebook, Instagram, and Twitter.