Alabama Issues Its Players Apple Watches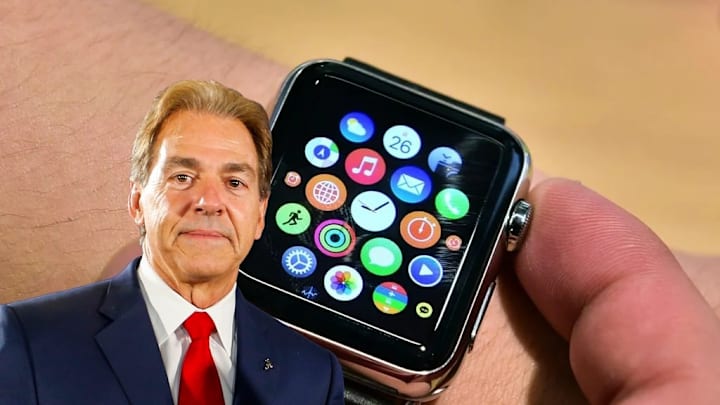 "I actually think the addition of the strength and conditioning coaches that we have now has been a huge positive for us because we're building a new sports science center," Saban said on the call. "These guys, Dr. Rhea has actually got a Ph D. His knowledge and experience in a lot of technical type testing and stuff that you can do with players and the new training programs we're doing, the players have really liked. Hopefully, this will help us with some injury prevention and help us be able to perform better when the time comes."
Going into further detail, Saban revealed that his program is even using Apple Watches to help the staff monitor the players' training and workouts.
"They were very instrumental in setting up this whole program of what we're doing with the players in terms of Apple watches for their workouts, apps on their phones for weight training programs," Saban added. "We had issues with some players not having a place to work out because high schools are closed. We put them on band workout programs. They've done a really, really good job of managing this to this point and the players have done a really good job responding to it."
Considering he famously doesn't use Twitter, it's somewhat of a surprise to learn that Saban knows all about Apple Watches.
For all the latest breaking Sports Gossip, be sure to follow SportsGossip.com on Facebook, Instagram, and Twitter.