Alabama QB Tua Tagovailoa Announces He's Entering the 2020 NFL Draft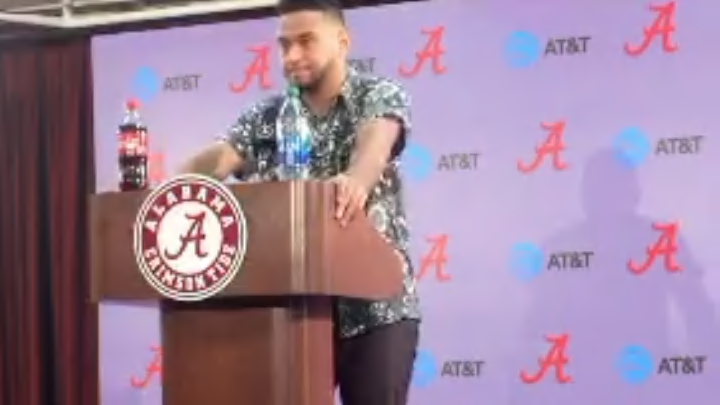 Alabama quarterback Tua Tagovailoa announced on Monday morning that he was entering the 2020 NFL Draft.  Despite suffering a season ending hip injury, Tua is still expected to be a first-round draft pick.
The next question is how far will Tua drop in the first-round because of the hip injury and the other injuries he's suffered throughout his college career?
RELATED: Could the Patriots Draft Tua Tagovailoa in the 2020 NFL Draft?
Flip the Page to see Tua's announcement: