Albert Almora Jr. Hopes to Have a Relationship with the Young Girl He Hit with a Foul Ball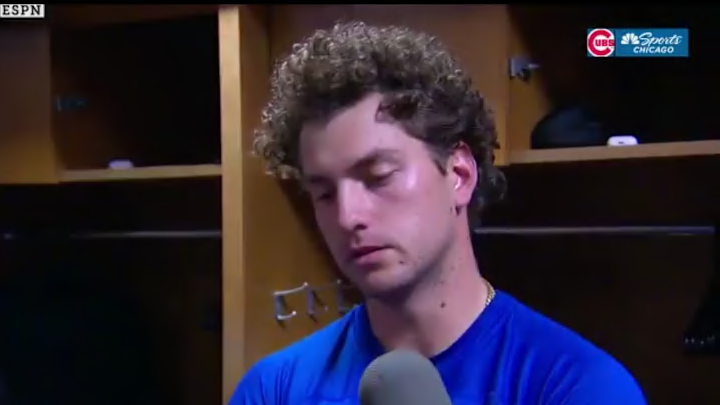 Cubs outfielder Albert Almora Jr. had a rough night on Wednesday night in Houston.  In the top of the 4th inning of the Cubs and Astros game, Almora smoked a foul ball into the seats and watched it hit a little girl.
Almora was visibly shaken up by the incident and struggled throughout the game to keep himself together.  He broke down several times and was still upset about it after the game.
During his postgame locker room interview, an upset Almora says he hopes to have a relationship with the little girl.
This has clearly had an affect on Almora and feels terrible about hitting the little girl.  He wants the entire stadium covered in netting, which really isn't the solution to the issue.
The solution is a fairly simple one.  Have kids and others, who can't or don't want to deal with these kinds of foul balls, sit in places that don't have to deal with them. 
There are plenty of seats in the stadium that don't have to deal with these kinds of foul balls.
For all the latest breaking Sports Gossip, be sure to follow SportsGossip.com on Facebook, Instagram, and Twitter.