Andre Drummond Responds to Joel Embiid's Flop that Got Him Ejected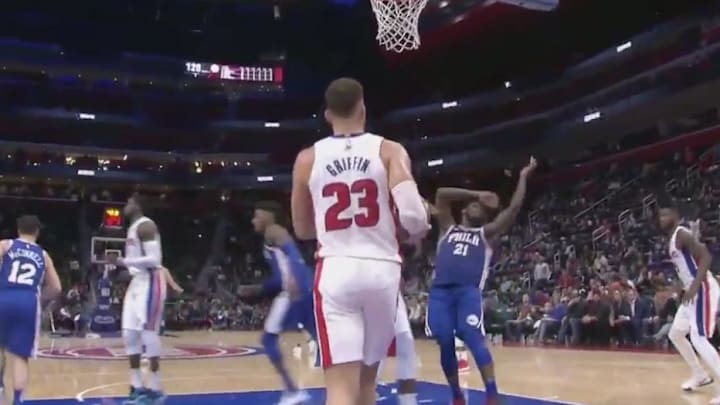 Joel Embiid and Andre Drummond's feud, which started last season, was on full display on Tuesday night.  The two big men were physical with each other and talked a ton of trash all night.
That led to this moment in the 4th quarter, where an award winning flop by Embiid got the Pistons center ejected.
Here's a closer look at Embiid's acting skills.  You can clearly see Drummond make contact with Embiid, but in no way was it enough to knock the seven footer to the ground.
It definitely wasn't ejection worthy.
After the game Embiid continued the trash talk during his postgame interview by claiming ownership of real estate in Drummond's head.
"All I was doing was talking and playing basketball and trying to win the game.  You can see that he hit me, his hand actually touched my face.  But like I said, I feel like I own a lot of real estate in his head."
Drummond saw the 76ers star's comments and responded on Twitter with some thoughts of his own.
This is feud is far from over.  It should be fun the next time the Pistons and 76ers meet.