Boise State Head Coach Bryan Harsin's Hot Wife Stole the Show During His Postgame Press Conference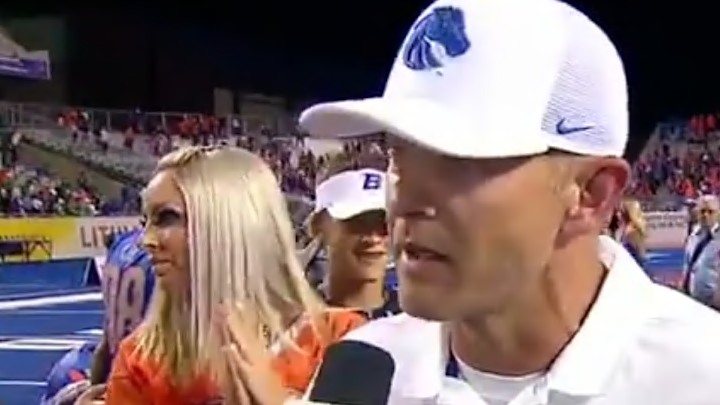 Boise State survived an ugly game against Marshall on Friday night and managed to do just enough to win the game 14-7.  After the game head coach Bryan Harsin talked about the win.
Fortunately for Harsin, his smoking hot wife Kes was standing behind him and stole the show.  She overshadowed Boise State's poor performance and is the only thing anyone is talking about on Saturday.
Talk about saving the day.  Kes positioned herself perfectly to get noticed and take the heat off of her husband.  She's definitely a ride-or-die.
See more of Kes below:
For all the latest breaking Sports Gossip, be sure to follow SportsGossip.com on Facebook, Instagram, and Twitter.