Boise State's John Hightower Made a One-Handed Catch with One Shoe On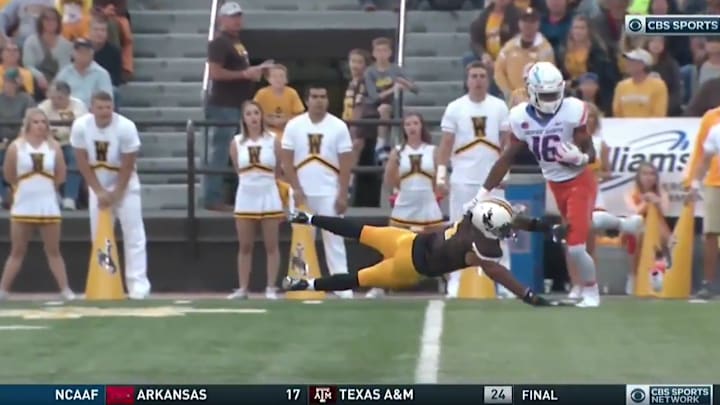 Boise State wide receiver John Hightower made a one-handed grab that was made a little more difficult when he lost a shoe.  The Wyoming defender didn't have a chance to stop him.
If losing a shoe isn't going to distract Hightower from making the grab, not much else is.  
So close to getting a touchdown.  He'll probably fall just a little short of catch of the year too.  But it's still an incredible catch.