Broncos Kicker Brandon McManus Intercepted a Drew Lock Pass and Took it to the House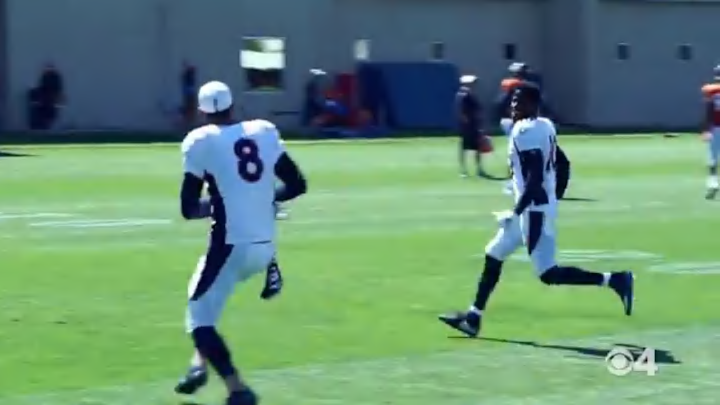 Just a few days after Broncos head coach Vic Fangio said that Drew Lock wasn't a quarterback yet, he proved it.  Lock was intercepted by kicker Brandon McManus after overthrowing his target by a mile.
McManus made the most of his opportunity with the ball in his hands and ran the interception back for a touchdown.  There's nothing like a pick six, especially when a kicker does it.
Flip the Page to See McManus' impressive Pick Six: