Buccaneers WR Chris Godwin Defends Jameis Winston "He Got More of the Blame Than He Deserved"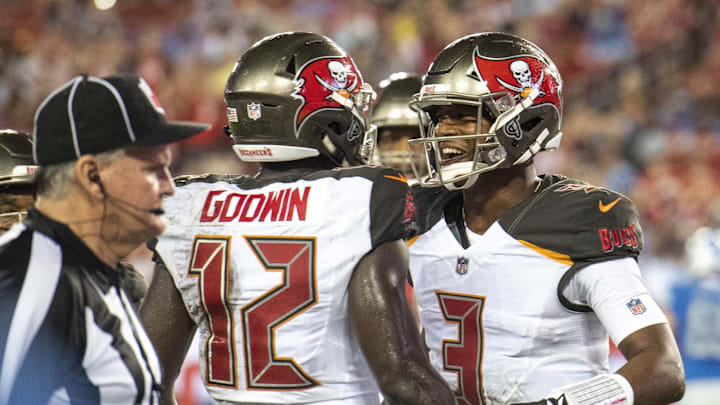 Was there someone else throwing 30 interceptions and all of those pick sixes?  He touches the ball on almost every play and if he's going to give it away to the other team 30 times then he probably didn't get enough blame.
For all the latest breaking Sports Gossip, be sure to follow SportsGossip.com on Facebook, Instagram, and Twitter.