Carli Lloyd May Pursue Kicking in the NFL After the 2020 Olympics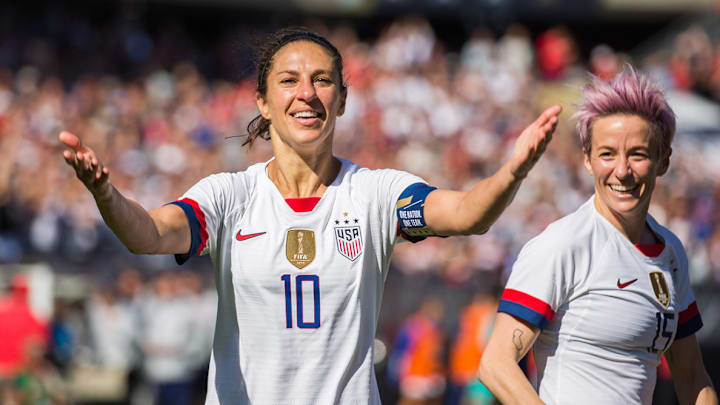 Female soccer star Carli Lloyd joined the "Rich Eisen Show" earlier this week and discussed kicking field goals in the NFL.  She revealed that she has kicked in pads and with the traditional two steps.
Lloyd also confirmed that she had two offers to kick in the final preseason game earlier this year.  She is considering pursuing a career in the NFL as a kicker.
Flip the Page to see Lloyd's interview: