Celtics Jaylen Brown Threw Down a Dunk on Giannis Antetokounmpo then Flexed on Him Down by 15 Points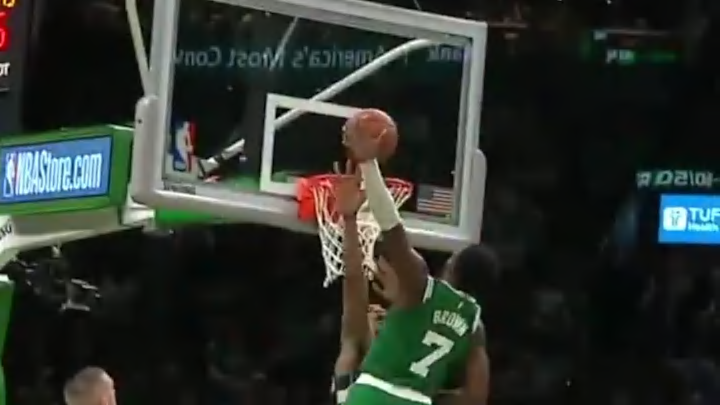 Celtics Jaylen Brown threw down a monster dunk on Bucks big man Giannis Antetokounmpo.  He then stared him down and flexed on him.  The flex earned Brown a technical foul.  
All of that went down with the Celtics down by 15 points in the 4th quarter.  That's right, Brown flexed on the Greek Freak after cutting the Bucks lead from 17 to 15 points.
Maybe take a look at the scoreboard before flexing on someone.  The Celtics would end up losing the game by 13 points.  The 120-107 loss is Boston's third straight loss.