DeMarcus Cousins Laughs Off Cavs Fan Telling Him He Ruined the NBA by Signing with the Warriors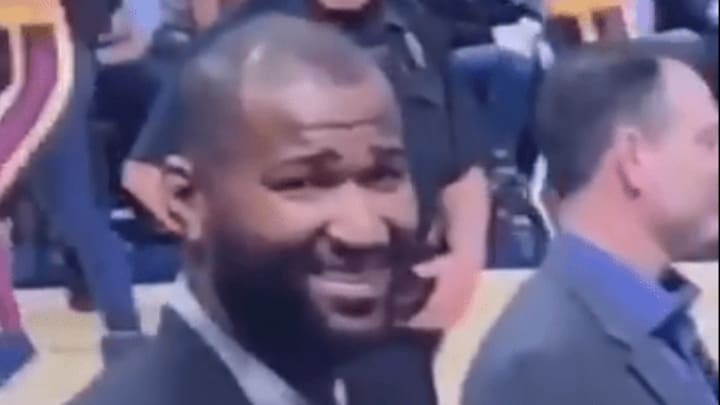 Center DeMarcus Cousins signed with the Warriors this off-season as a free agent.  He has yet to suit up with his new team due to an Achilles injury he suffered last season.  There's no timetable for his return, although he is believed to be ready to return at the beginning of 2019.
That fact didn't keep this very salty Cavs fan from blaming Boogie for ruining the NBA.
Boogie did the only thing you can do in that situation and that's laugh it off.  Everyone knows that he didn't ruin basketball.  Basketball was ruined by LeBron James and the decision.