Derek Carr Hit a Bomb Off His 3-Year-Old and Wasn't at All Apologetic About It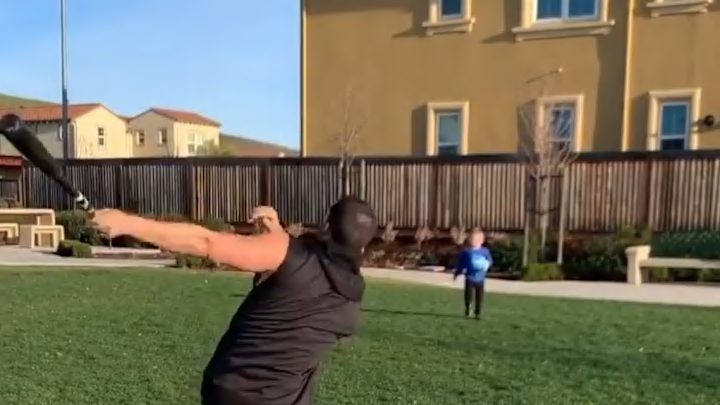 Raiders quarterback Derek Carr is teaching his 3-year-old son early in life what it's like being a Carr in sports.  There will be a ton of disappointment.
Carr and his son were playing a little wiffle ball in the backyard when the NFL quarterback hit an absolute bomb off of his little boy. 
RELATED: Antonio Brown Takes Shots at Derek Carr and JuJu Smith-Schuster After They Missed Out on the Playoffs
The video was captioned on social media, "sorry, not sorry."
Flip the Page to see the bomb: