Dodgers Pitcher Dustin May Forced to Leave Start After Taking a Line Drive Off the Head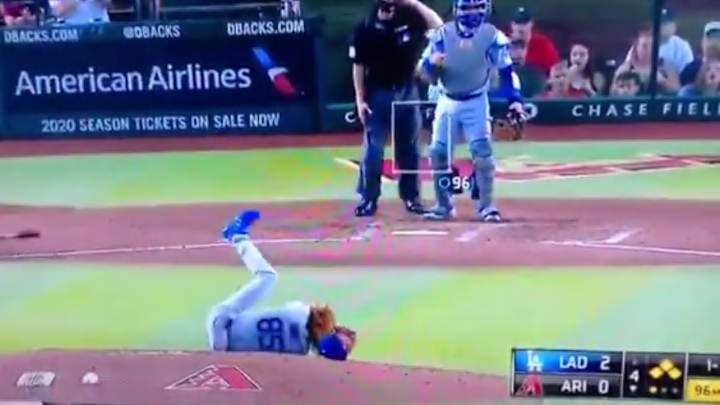 Dodgers right-hander Dustin May was forced to leave his start on Saturday against the Diamondbacks early after taking a line drive off of the side of the head.
The ball ended up in the outfield and May went down hard.  He was eventually able to make it back to his feet and walk off the field under his own power.
Flip the Page to See May Take the Liner to the Head: