Eiza Gonzalez Sends Klay Thompson A Message After Laura Harrier Popped Up at the Western Conference Finals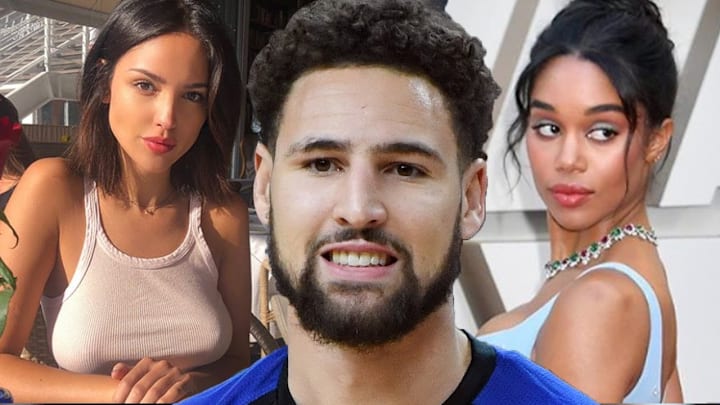 A love triangle of epic proportions has been brewing ever since Golden State Warriors sharp shooter Klay Thompson was spotted on a date with actress Eiza Gonzalez. 
The word on the street was Klay had messed up, and cheated on his girlfriend Laura Harrier. 
Many assumed they were done, that is up until Laura showed up to Game 2 of the Western Conference Finals.  
She was also spotted sitting with Klay's Mother.  
That's totally a girlfriend move. 
Maybe the whole date night with Eiza was Klay's way to get Laura's attention. 
Now Klay's other 'lady' is trying to grab back his attention, and some shine back on her, and followed, then unfollowed Klay last night. 
Check out the receipts below:  
Why else pull a move like this? 
Klay has his hands full, plus let's not forget he's trying to Threepeat. 
Shooters always stay shooting. 
Klay will have some difficult decisions to make this offseason. 
I mean, take a look ? at some pics of Eiza below:  
For all the latest breaking Sports Gossip, be sure to follow SportsGossip.com on Facebook, Instagram, and Twitter.