George Kittle Did His Postgame Press Conference in a T-Shirt With a Shirtless Jimmy Garoppolo on It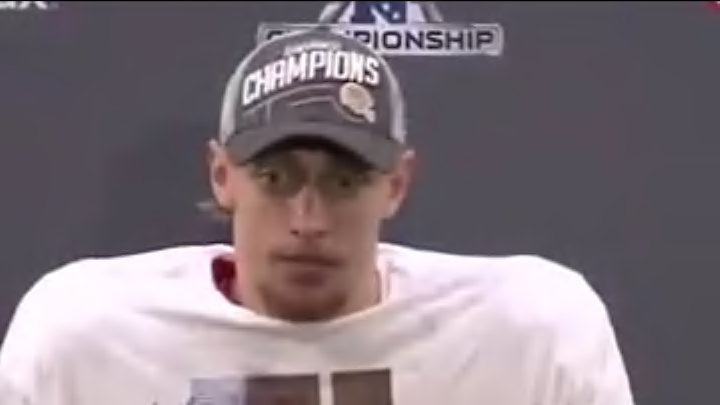 49ers tight end George Kittle celebrated their NFC Championship Game win by doing his postgame press conference in a t-shirt with a shirtless Jimmy Garoppolo on it.
Kittle said he was waiting for a special occasion to break it out.  It doesn't get anymore special than punching a ticket to the Super Bowl.
RELATED: George Kittle's Wife Claire Drops a Sexy Peach Pic From Their Honeymoon
Flip the Page to see Kittle's t-shirt: