Giants will Play the Very Best Player at Quarterback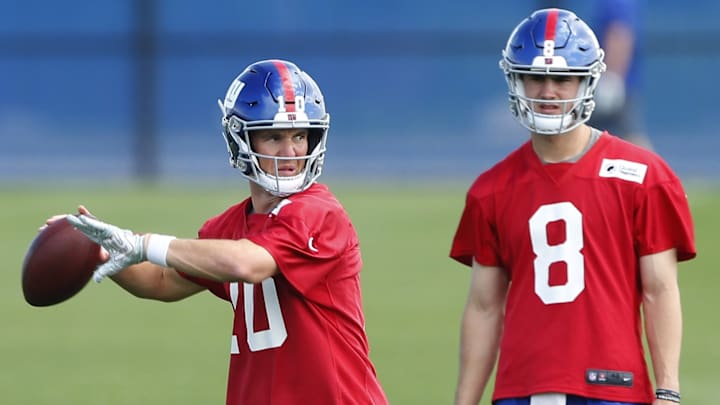 The New York Giants have an aging quarterback at the end of his career and a first-round draft pick who will sit behind him and learn. 
Or not…
Head coach Pat Shurmur says he's constantly evaluating Eli Manning and Daniel Jones.  He then said the Giants are going to "play the very best player" at quarterback.
Via Pro Football Talk:
It sounds like Jones is already outplaying Manning.  Let's get a QB controversy going in New York.  Why not?  The Giants are already getting a ton of criticism for how their off-season has played out.
For all the latest breaking Sports Gossip, be sure to follow SportsGossip.com on Facebook, Instagram, and Twitter.