Gordon Hayward's Wife Embarrassed Him With Her Princess Jasmine Costume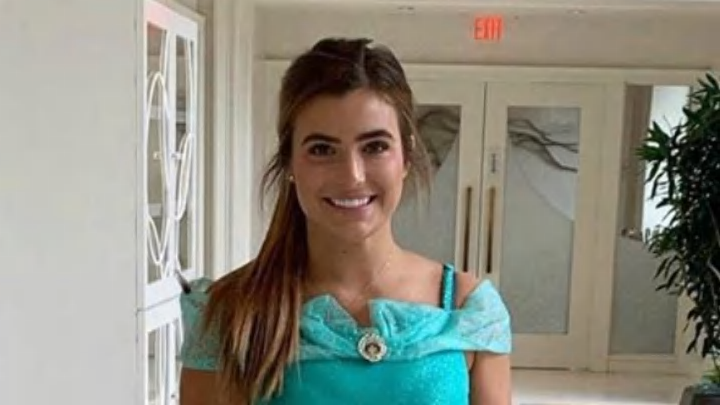 The Celtics are playing a preseason game on Friday afternoon against the Magic in Orlando.  Gordon Hayward's family is apparently enjoying the best of what the city has to offer ahead of the game and that includes Disney World.
The Celtics forward's family is enjoying a day at Disney on Wednesday.  Hayward's wife, Robyn, reveals that she embarrassed him with her decision to go to the park dressed up as Princess Jasmine, just like two of their daughters.
RELATED: Gordon Hayward's Wife Robyn Gave Birth to the Couple's Third Girl
Flip the Page to see Robyn dressed up as Princess Jasmine: