Hide Your Kids, Hide Your Wife, Conor McGregor Dropped a Training Hype Video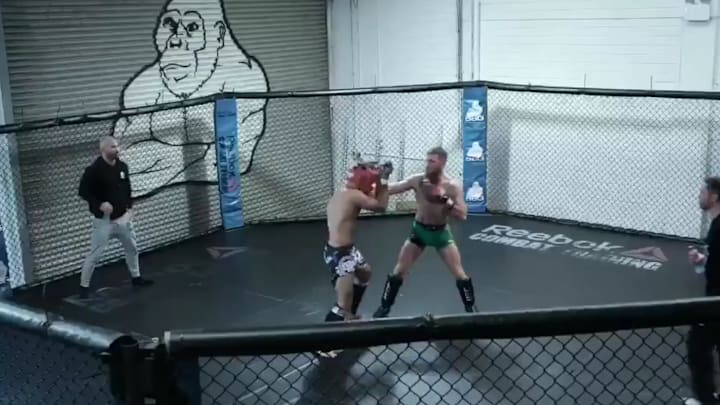 Conor McGregor is making his long awaited return to the octagon on October 6th at UFC 229 against Khabib Nurmagomedov.  
If Khabib was hoping for a rusty Conor McGregor then he's in for a rude awakening.  The Irishman is kicking ass and taking names.  
McGregor looks more than ready for his big return.  There are no signs that he's been out of the octagon since 2016.  The UFC lightweight division is in big trouble.