J.J. Watt Made a Commercial to Help a Kid Get a Better Grade on a Class Project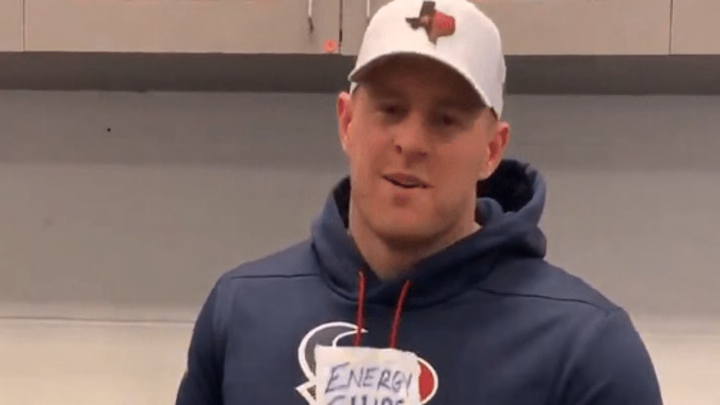 A student in Conroe, Texas got a little boost to his class project when his teacher tweeted J.J. Watt.  The student created something called "Energy Chips" and said that Watt ate the chips "to keep him hype." 
When his teacher showed Watt the project, the Texans defensive end created a commercial for the Energy Chips with his teammate, receiver Will Fuller.
This should definitely help this kid get an A.  It should also help the kid get noticed by major brands.  Not only can he get a famous endorsement with his marketing genius, he has a pretty good product idea.  Why are there not any chips already on the market that give you energy and keep you hype?
For all the latest breaking Sports Gossip, be sure to follow SportsGossip.com on Facebook, Instagram, and Twitter.