Jalen Rose Commends Kevin Durant for Playing in Game 5 But Explains Why He Shouldn't Have Played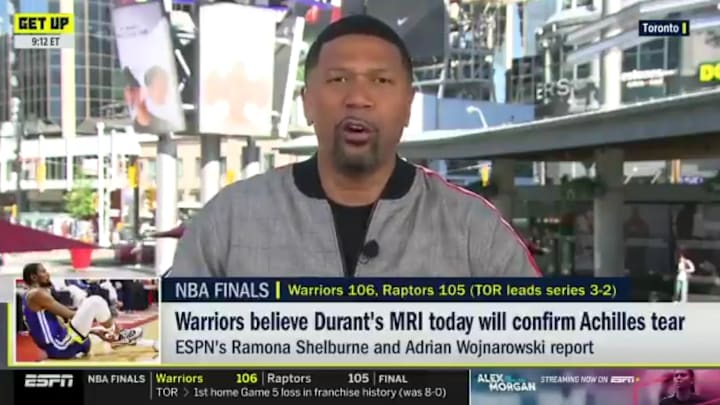 Jalen Rose went on "Get Up" on Tuesday morning to discuss, what else, Kevin Durant's injury.  While he commended KD for trying to come back, he explained why he shouldn't have.
It's an extremely easy take the day after KD suffered an Achilles injury.
KD wanted to play, the doctors cleared him, he practiced and warmed up prior to the game without issue.  If all of those things lined up and KD didn't play, Rose would be one of the first guys to question why he wasn't on the floor in an elimination game.
Whatever KD decided to do, it was going to be the wrong move.  It would really suck for him if he is significantly injured because he tried to help his team stay alive.
For all the latest breaking Sports Gossip, be sure to follow SportsGossip.com on Facebook, Instagram, and Twitter.