Josh Allen Burns the Dolphins Defense for a Big Run After Faking the Handoff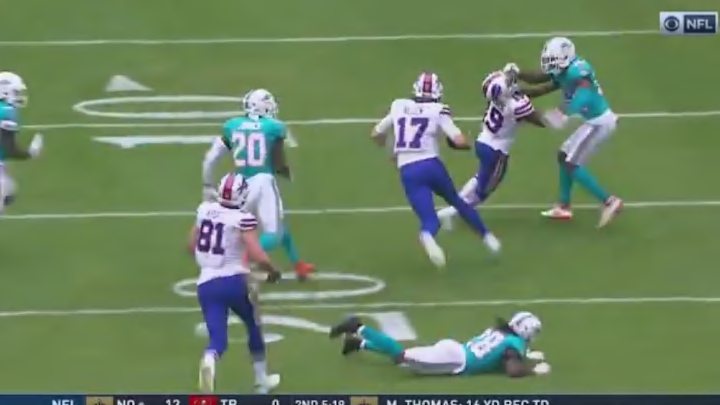 Bills quarterback Josh Allen has done some damage with his legs this season.  But the Dolphins defense didn't see this big play coming from the young QB.
Allen faked the handoff to his running back and picked up 36-yards with his legs.  It's not something the Bills ask their quarterback to do too often, but it worked out on this play.
Flip the Page to see the big play: