Kate Upton Covers Her Baby Bump at LAX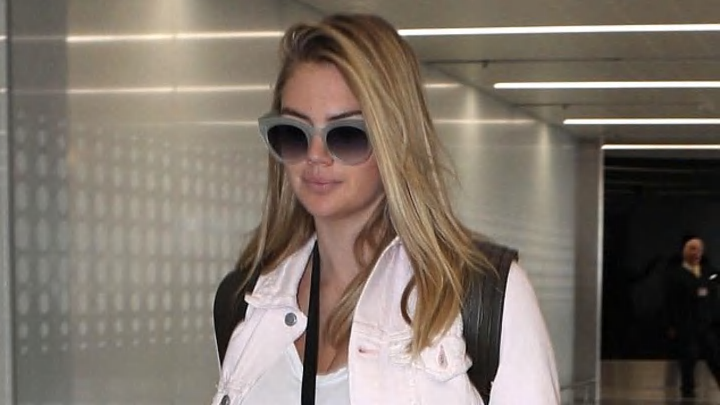 Wife of MLB pitcher Justin Verlander, Kate Upton, was  glowing as she strutted her stuff through LAX with her beloved dog Harley on Monday.
The Sports Illustrated vixen was dressed down in a light pink jean jacket and white tank top which hugged her budding baby bump.
Verlander recently opened up about how Kate was his saving grace during some very dark times for Cy Young award winner. 
Kate Upton is only 26 years old, but it feels like she's been around forever. Verlander really robbed the cradle.