Kayla Simmons Shows Some Love for Marshall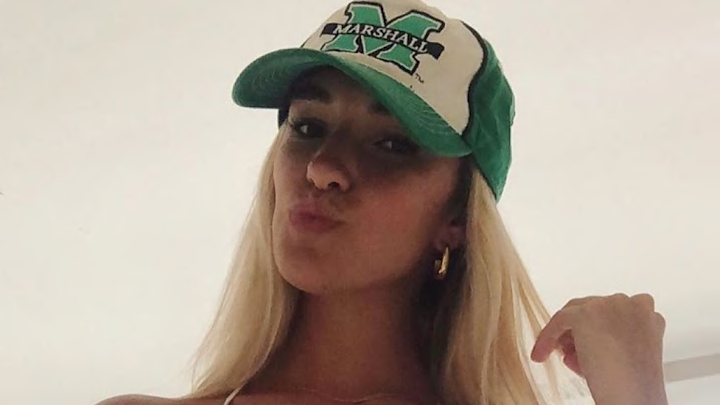 Former Marshall volleyball player turned Instagram model, Kayla Simmons, showed some love to her alma mater with an awesome bikini picture.
If you're an aspiring IG model and you want to know how it's done, just check out Kayla's page.  She understands the game. 
RELATED: Former Marshall Volleyball Player Kayla Simmons Made an SI Swimsuit Submission Video
Flip the Page to See Kayla's Love for Marshall: