LeBron James Says He Stands with Nike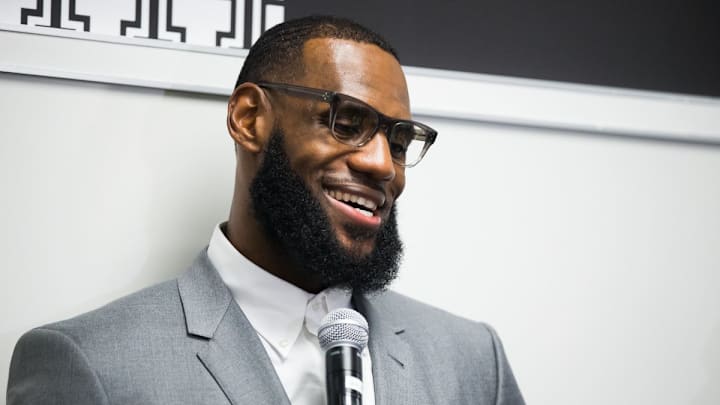 LeBron James said this week that he "stands with Nike," a clear reference to the company's Colin Kaepernick ad campaign.
The basketball superstar, and new Los Angeles Laker, made the remarks as he received an award for both his style and his philanthropy, from Harlem's Fashion Row.
The fashion collective partnered with Nike for the New York event, both a fashion show and an awards ceremony that focused on diversity in the fashion world.
Closing his remarks, he said he stood,
LeBron is obviously going to say that, as he tries to sell women sneakers. But I do believe LeBron stands for all the right things when it comes to social change.