Liberty Head Coach Hugh Freeze Did His Postgame Press Conference From a Hospital Bed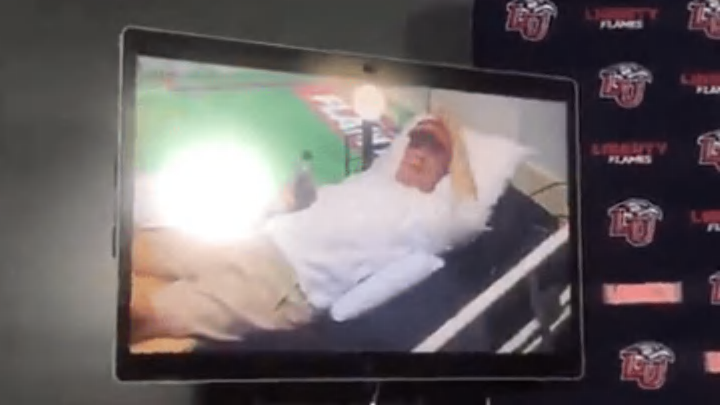 Liberty head coach Hugh Freeze coached Saturday's 24-0 loss to Syracuse from a hospital bed.  The 49-year-old, who is just a couple of weeks into a recovery from a life threatening staph infection, also did his postgame press conference from the bed.
What a scene.  Freeze was videoconferenced into the media room so that reporters could get a chance to talk to him after the loss.  Instead of figuring out how to get a closeup on Freeze's upper body the video feed showed his entire body in the bed.
Flip the Page to See Freeze's Postgame Press Conference: