Liberty Head Coach Hugh Freeze Now Plans to Coach From a Dental Chair on Saturday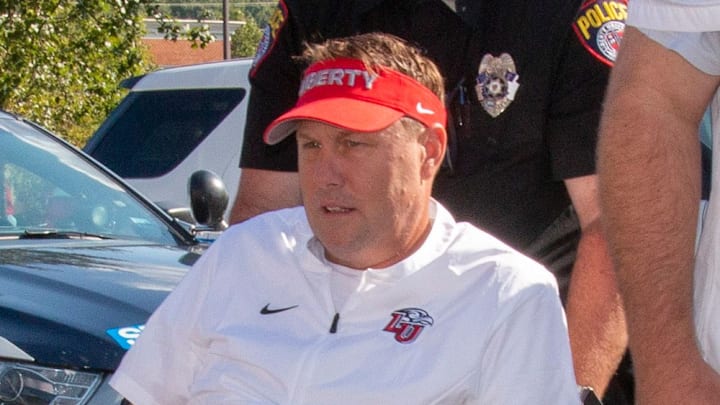 Liberty head coach Hugh Freeze coached an entire game from a hospital bed.
No, he wasn't in the hospital, he was in his bed inside the press box at Liberty University, making the image all the more absurd.  
Apparently that was such a bit hit on Twitter, he's going to do it again.
This time in a dental chair.
Flip the Page to read the report: